Products and Services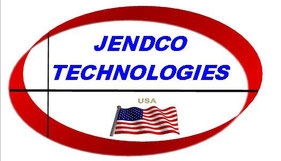 Please feel free to click the                         Manufacturers names below
to follow a link directly to their web site.

BOTRON CORPORATION INC.  The leader in Advanced ESD Safety and Static Control Technologies. We have all the static control products you need to outfit your facility and create a static safe environment. We feature the Elite Brand of testing equipment for all your ESD requirements.
COBAR: World Class leading manufacturer of solders, Fluxes, high-quality anodes, alloys and wires for the electronic industry.
Innovative Microscopes: Providing High Quality & Economical Microscope Solutions. Our Digital Microscopes are designed and Manufactured in the USA. 
JNJ INDUSTRIES: The Industry Standard for Production Supplies Cleaners, Chemicals, and Wipes for the Electronics, Medical, Military and Many Industrial Industries.100% American Made.
KOMAX GROUP USA:  Wire connection systems for Industry.  
As a pioneer and market leader in the field of automated wire processing, Komax provides its customers with innovative and sustainable solutions for any situation that calls for precise contact connections.
NIKON METROLOGY:   X-RAY Systems For Quality and Electronics
See what you are missing without destroying it.

PACE WORLDWIDE INC Well Over 60 years of Soldering / De-soldering Innovation. 100% American Made. The right assembly and rework equipment  for the job.

XURON: #1 USA MADE Stamped Hand Tool Solution for over 45 years. 100% American Made in Saco Maine
The original Precision Tools Designed for Cutting Excellence.